Cutting Edge Digital Textile Printing Service!
(DTG) Direct-To-Garment printing is a process used to customize apparel, such as t-shirts, tank tops, etc. for promotional merchandise and/or uniforms.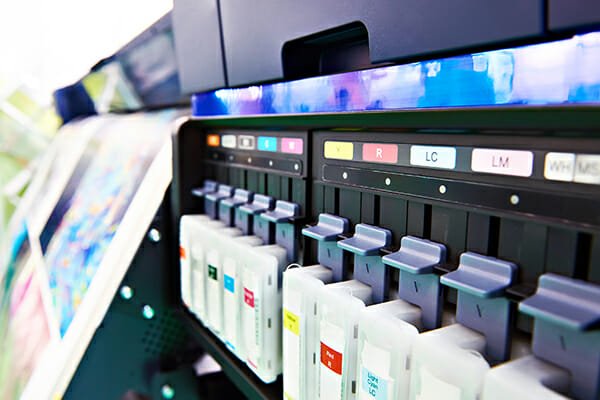 Direct to Garment
Design Examples
From the beginning, our service was built with the customer in mind so that your ordering experience will be as easy and effortless as possible! Our online design studio makes it easy for you to customize apparel for your business, school, nonprofit organization, family reunion, and more!
Direct to Garment
Printing Process

Every order receives a professional design review from our team of graphic artists and digital printing experts. We work diligently with you to see to your finished product. To start, we ask for the highest resolution image you currently have. The higher the image resolution, the better!

Our designers are happy to work with any image you provide, even if it takes a bit of polishing. We have mastered the art of transforming designs into masterpieces. For businesses, check with your web developer or marketing team to provide you with any raw logo image files.

When it comes to printing, pixels matter. Pixels are the smallest measurable point in a photo, and together, hundreds of thousands of them (sometimes millions) combine together to make the image you see. Think of mosaic artwork; The greater number of pieces within a canvas, the more detailed and apparent the image will look.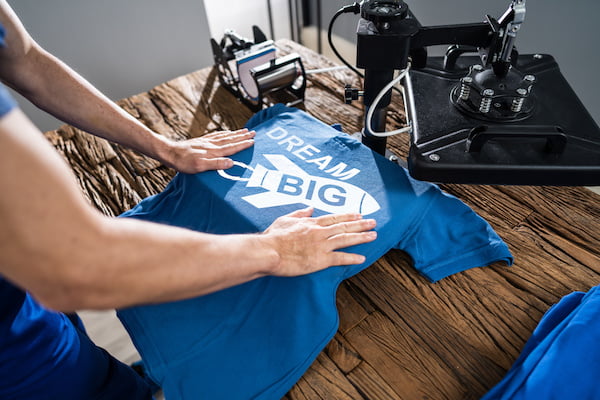 High Quality Heat Transfer Printing
These are made from a picture and printed on a special paper and heat pressed onto the slate.
Why to Choose Gulf Textile for Heat Printing
We Offer Services For
Multiple Items & Sectors
Heat Transfer printing is easy and cost effective way to enter the garment decoration industry. It provides a big oppertunity to personalize and wide range of products & secotrs.

This wardrobe staple has a variety of placement opportunities. You can add your artwork or logo on the front, back, right, and left chest and more. cinch packs with a wide range of heat transfer materials.

Heat transfer can be used to decorate backpacks, uniforms, spirit wear in school colors and etc.

Heat application on the left chest logos is a convenient way to add a professional appeal to apparel.

By using different materials and placement options, teams and businesses can stand out from the competition.

Heat transfer helps small businesses and teams to build a brand reputation by adding a custom logo or tag.
Your First Choice of the Best Screen Printing
Screen Printing is one of the most popular printing techniques available in the Personalized Clothing industry. A process applies ink directly onto clothing and fabric using mesh screens.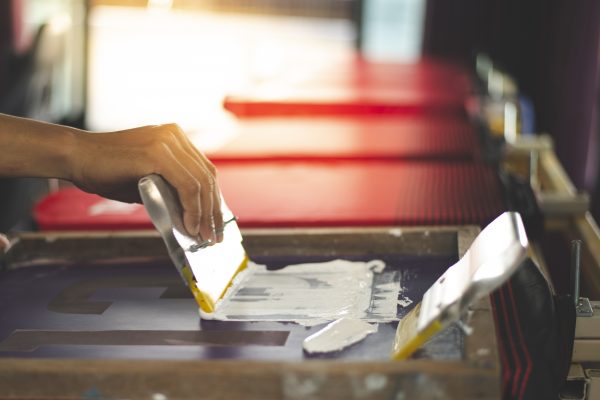 Why to Choose Gulf Textile for Screen Printing
A Range of Techniques
And Inks Available
Water-based Screen Printing

Discharge Screen Printing

Metallic Ink Screen Printing



Glow In The Dark Ink Screen Printing

Reflective Ink Screen Printing

Jumbo Sized Screen Printing
Gulf Textile is always ready to take your order for uniforms & more